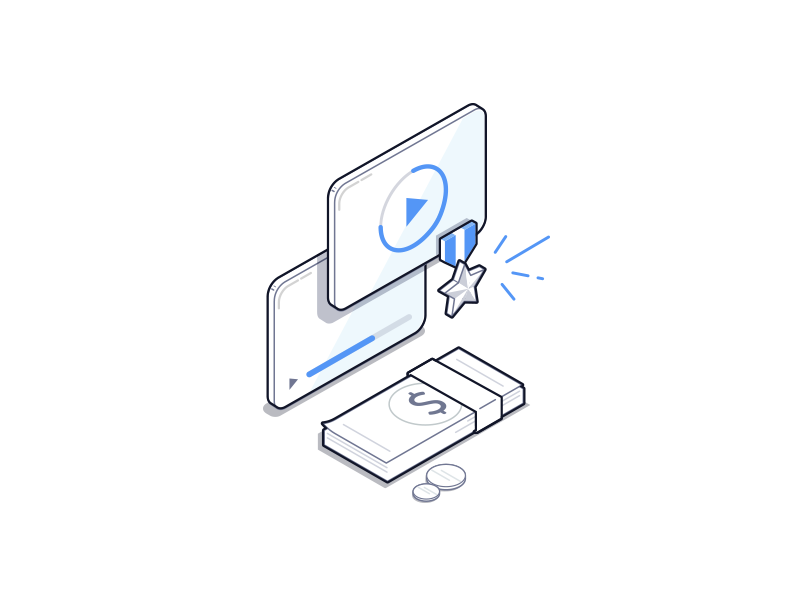 29 Best Facebook Ad Campaign Examples to Follow and Learn From
Running out of ideas? Having trouble to keep up to date? Falling back? Not converting? Not reaching goals? Trouble finding the right tone? Lack of audience? Don't worry. Almost every marketer goes through these phases when trying to come up with perfect ad campaigns that would grab attention from their audience on multiple Social Media platforms and not to mention the glorious algorithm changes which would make it even harder.
One problem on top of another. If somehow you have managed to hit strikes all on your tries, we don't don't know what sort of wizardry you are using for your clients or for your own brand. Congratulations to you! Not because you are succeeding each and every time. It's for the massive wall you would hit someday in the future regardless of how successful your campaigns are. So brace for the impact, my friend.
Even though we can't help you with such a crisis with 110% precision, we can definitely help you to get better and maybe even clone some of the examples we would be showcasing below. Take what you love and hate and mould something beautiful. It's up to you entirely. Also, you will get an overview of the latest design trends, hacks, and innovations which are working for others on the battlefield.
We always try to seek inspirations from some of the big brands out there. Like Picasso quoted  "Good artists copy, great artists steal". Not denying the fact that we copy everything (just kidding).
We will be covering both Instagram and Facebook here with a huge chunk of examples and inspirations. Save it, bookmark it. You might want to keep it in your archive.
As you go through the read,
You will have a better understanding of what's working and what is not.
Inspirations to make use of.
Willingness to take the risk with new campaigns and ideas.
Compare yourself with the best about there and just learn and improve.
We will try to explain some of the features of the ad and why it stands out. Rest, you will get the idea.
Try to keep up. Let's dive in!
Facebook
#1 PayPal
Why?
The use of icons and it's impression on users. Engagement in return which doubles down the ad cost with its beautiful colour combo and minimal design.
#2 Shopify
Why?
Not everything has to be a sales pitch. Here's Shopify trying to promote their blog content online instead of promoting their niche. Acute lesson to be learned here.
#3 Google
Why?
Yeah, a video inside a carousel is also possible with Facebook's Dynamic ad features. Brings the product or service some life into it.
#4 GoPro
Why?
Here, GoPro is giving an option for their existing loyal customers with a trade-up option. Go Custom audience to the core and show them this particular offer to get upgraded. Results will follow. Who doesn't like an upgrade?
#5 Teabox
Why?
Presale countdown ads for Facebook are a great way to build up some hype chain and get people to save the date to grab your offer. It works well.
#6 Leadpages
Why?
If you've got a decent number or stat you could brag out to the public? Why not brag it out through Facebook as a means of promotion? Creates a reputation for yourself and build more trust.
#7 Asana
Why?
Bright colours always get your attention. Asana always manages to come up with really well blend colour combos which would instantly grab your attention. Colour psychology plays a massive part, colour combinations is probably the most important aspect of an ad and how it's presented for the wide audience. Asana does it well with really bright colours.
#8 Adobe Stock
Why?
Stock Photo and an overlay text image of your logo. Adobe Stock's logo stands out pretty well, doesn't it? Make a dark background image, not necessarily a stock image and an overlay, the result? What you just saw above. Adobe know their stuff, we all know that.
#9 Kissmetrics
Why?
Specifically for their current and potential customers by getting hooked with their very first sentence – 'Get, keep and grow more customers'. Followed by a selection of carousel.
#10 Hubspot
Why?
Highlighting their 20% discount above all. Let your audience know what you are offering, there isn't a better option out there like Hubspot's ad here.
#11 Grammarly
Why?
Highlights come from the text. 'Your life is about to change' – Grammarly is making a huge statement here and it definitely sparks an interest in our mind.
#12 Google
Why?
Google doesn't necessarily need an ad to showcase their services. Instead, they want to make it all about you and remind you how much Google is doing for you. Put the customers first instead of prioritizing your company or brand. Results will follow.
#13 The Color Run
Why?
The Color Run focuses the Blue-White palette here which makes the text standout as well as the personalities in the ad. With not so much to explain, but you will get the picture just by taking a look at it and see their objective.
#14 Dropbox
Why?
Letting your potential customers know about the userbase of your product. The probability of x figure impressing you and even making you a step closer to use their service are significantly high compared to a brand you a relatively unknown of. Here Dropbox is letting you know that they are well established and respected by many businesses.
#15 Adidas
Why?
There isn't much happening here with Adidas' Pharrell Williams' sneakers here. Just being creative and elegant. You don't need to overdo it to show the significance or beauty of a particular apparel or accessories.
#16 Upwork
Why?
Upwork is trying to take an action here. Slowly tilting the slide to their favour by helping users to solve a problem here with a solution, which is a service provided by Upwork.
#17 Marvel
Why?
Temptation. Phrases like 'Free', 'Offer' and more would land to your eyes without even knowing. Marvel is trying to highlight the biggest CTA strategy here with their membership features.
#18 Nike
Why?
Similar to Adidas. Not overcooking but highlighting their product with visual colours and the Nike branding.
#19 Jungle Scout
#20 Google Cloud
#21 MailChimp
#22 Nike
#23 Hired
#24 Juicero
#25 Xero
#26 Canva
Why?
Simple and minimal with some really gorgeous colors which make it standout when laid on top of a white background. It's the least we could expect from Canva.
#27 Zendesk
Why?
Going 100% minimal ain't that bad it seems. Straight to the point, "Yeah, it's us". Wrap it up!
#28 Slack
Why?
A hybrid image of unicorns, rainbow, stars and a female model. Always do your best to speak in customer's language like Slack doing right here with this ad. By highlighting customer's problem and offering a solution is a genuine way of offering help through your ad.
#29 HelloFresh
Why?
Here, the collage of different dish images adds even more vibrancy and contrast than if there was just one image, and all of the colours go along really well. Also giving an option to your audience to respond through three of the emojis options provided. The colours compliment each other.
Other note to be pointed would be incorporate the brand colour to the image with high quality. Don't let them question your quality.
Hold these points tight.
Creating a landing page for your Facebook traffic to visit is integral to the success of your Facebook ad campaigns regardless of how much effort you put in and if the landing page sucks, that's a breaking point for your potential customers. Use common image on both of them – landing page and the ad campaign.
According to Adespresso data, almost 70% of the marketers knew how much it would affect their business.
Here we can see 11% of the marketers are missing out on the potential customers with the lack of customized landing pages. Instead, they are redirecting the customers to their Home Page. So numbers prove to us that whatever you might be offering for, e-book, brochure, webinars, etc., your landing page should match the Facebook ad campaign.
Hopefully, these examples of some of the best Facebook ads we came up with managed to give some insights and inspiration as you take your next step in creating a new campaign. Your past experiences might have helped you learned your lessons as well when it didn't work out like you hoped it would.
Quality over quantity. Make sure you come up with a bold headline and rich visual content by being short and engaging for your audience. As each day passes, it's getting harder and harder for you to reach a particular goal with your Digital Marketing campaigns. Because no one is looking to do something new and risk worthy. Instead, they all try to follow the safe path like a leader in their industry. To make a huge leap in the final lap. Set the tone, take a different track from everyone else. The road less travelled leads you to better successful results.
Get in touch with Wishtree to pipe up your Facebook campaigns and bring ROI from your Facebook Dynamic ad campaigns.